The manufacturing process of all our products meets the strictest standards of Quality, Social Commitment and Environmental Protection. Our Integrated Management System is our tool to monitor all the stages of our production chain, guaranteeing quality in all our products.
The following certifications endorse our efforts in continuous improvement and prove our commitment towards quality as well as social and environmental sustainability.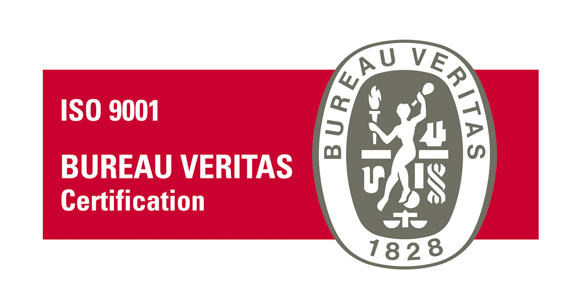 ISO 9001 Certification
Quality and customer satisfaction, our hallmark. Our primary mission is satisfying the needs of our clients, offering products which exceed their expectations. To accomplish this mission, we implemented a Quality Management System, which establishes the compliance with the UNE-EN-ISO 9001:2015 Standard.
This system is based on a set of quality management principles with a marked customer focus. The foundations of this management strategy are continuous improvement, coordination of all processes and the involvement and work of all the staff.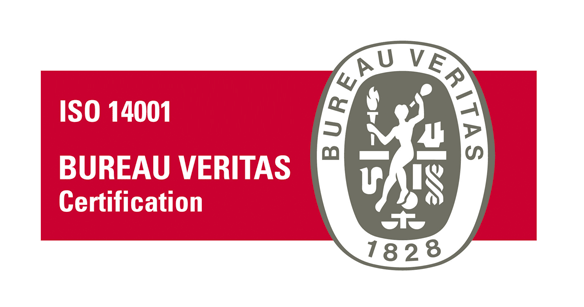 ISO 14001 Certification
Protecting and respecting the environment are values which lie at the core of our business model. Our commitment with the environment is reaffirmed with the implementation of an Environmental Management System based on ISO 14001: 2015 standard, which promotes environmental protection and pollution prevention by means of a responsible and sustainable management of wastes.
This system requires the identification of all environmental effects which could be derived from our production activity and the achievement of certain objectives related to sustainable management and continuous improvement of environmental performance.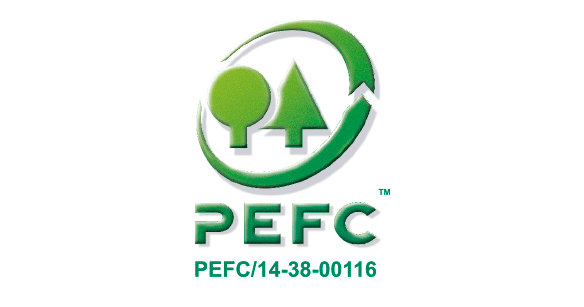 PEFC Management
This certificate guarantees that the paper used in the production of our kraft paper bags comes from sustainably management forests. This way, promote the preservation of biological diversity, we fight against illegal logging and we boost other important social functions of our forest resources, such as:
Being the financial support of many rural communities and the starting point of a crucial converting industry.
Playing a social and cultural role of great importance, which is more and more recognised in today's society.
Our clients can include the logo in their automatic paper bags, providing the final customer with the guarantee that their products have been responsibly and sustainably manufactured in order to ensure the future of current and future generations.
Our PEFC Management System, Chain of Custody of Forest Based Products, is updated and announced with the established regularity to our employees, partners, suppliers and other collaborators, among others.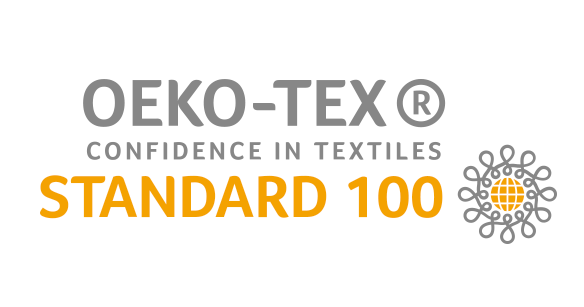 Oekotex
This Swiss certificate has been used since 1992 with the objective of carrying out exhaustive controls and strict scientific tests on the use of certain chemical substances which are nowadays applied when working with any kind of fabric.
This certificate guarantees that the textiles used to manufacture our bags do not contain any kind of toxic or health-damaging substance harmful for the environment, ensuring that our fabrics are 100% skin-friendly.
Nowadays, this certificate is internationally recognised by consumers, which demand higher corporate awareness and a more responsible use of chemical substances.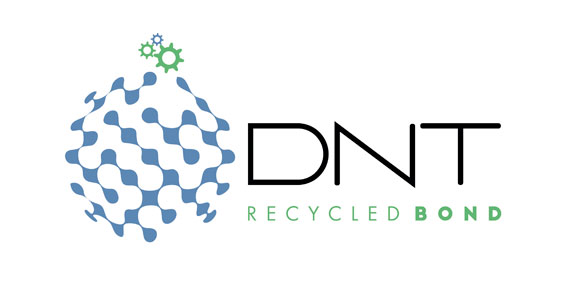 DNT Recycled Bond
This certificate, issued by  DNT Non Woven Fabrics,  leader manufacturer of 100% Spundbond polypropylene non-wovens, guarantees that the non-wovens used in the production of our bags and covers contain between 50%-70% of recycled material in its composition. Using this kind of textiles boosts the circularity of the material without altering the consistency or quality of the raw material, therefore guaranteeing trustworthiness throughout the production process and the qualities of the final product.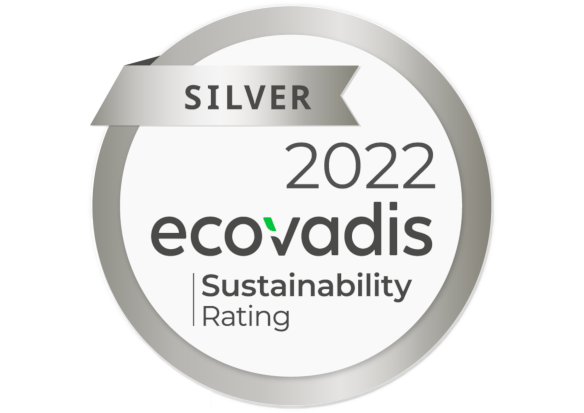 Ecovadis
Diseños NT has always been respectful for the environment and the welfare of society. Those have always been key elements of our policies. We support work safety and equality, best environmental practices, and social wealth and development. Our activity is developed taking into account the impact of all our processes and their implications on our clients, employees, partners and communities we work with.
Our main objective is to exert a positive impact on all of them and, in general, with the world around us.
Therefore, in recognition for our environmental performance and our ethical and social commitment, Ecovadis, the world's most trusted supplier of corporate sustainability assessment, has awarded us with the Gold Recognition.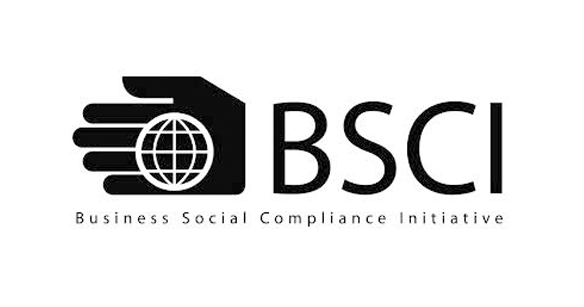 BSCI Certification
In 2016 we established our own production plant in Xiamen (China). Since then, we have worked to keep standards which fulfil the social and environmental requirements throughout the production and supply chain, therefore ensuring best work practices and equal treatment among employees.
This BSCI code of conduct is based on international agreements which played a key role in the improvement of working conditions, such as the Universal Declaration of Human Rights, the Children's Rights and Business Principles, the United Nations "Covenant on Economic, Social and Cultural Rights", the OECD Agreement, the UN Global Compact and the Agreements and Recommendations by the World Trade Organization (WTO).
Xiamen Elite, our production centre in China, meets all requirements of the code of social conduct set down by the BSCI (Business Social Compliance Initiative), a European initiative voluntarily undertaken by manufacturers to guarantee safe and fair working conditions. The compliance with this code of conduct is controlled and assessed by in situ audits following strict social and environmental criteria.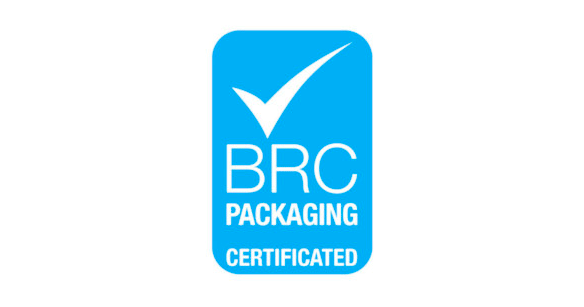 BRC Packaging
Our concept of quality is integrated not only in our management but also in our production processes. Besides, it is assured in all the companies of the Group.
We carry out a thorough control of all raw materials used in the manufacturing process of our packaging and its converting processes, assuring the maximum protection levels and health standards for its products. Our most important premise: safety comes first.
The Integrated Management Policy of Diseños NT Group, the group to which Diseños NT belongs to, is available here for all interested parties. You can request access to our certificates here.