Face masks have become an essential accessory in our everyday life.
Some face masks are reusable, and they can be used again even after having been worn for a few hours. Some others, like the surgical ones for example, are not reusable, but sometimes we need to put them on and off, or we use them for such a short period of time that it is not necessary to immediately throw them away, even though they should not be kept in pockets or handbags – let alone in any other place, like tables for example.
Imagine that you leave home for a short period of time: for example, you take out the rubbish, you go to the bakery, or you have a drink in a terrace… what should be done in these cases? Using a face mask pouch is the best way to protect and storage your face mask, avoiding that it gets contaminated.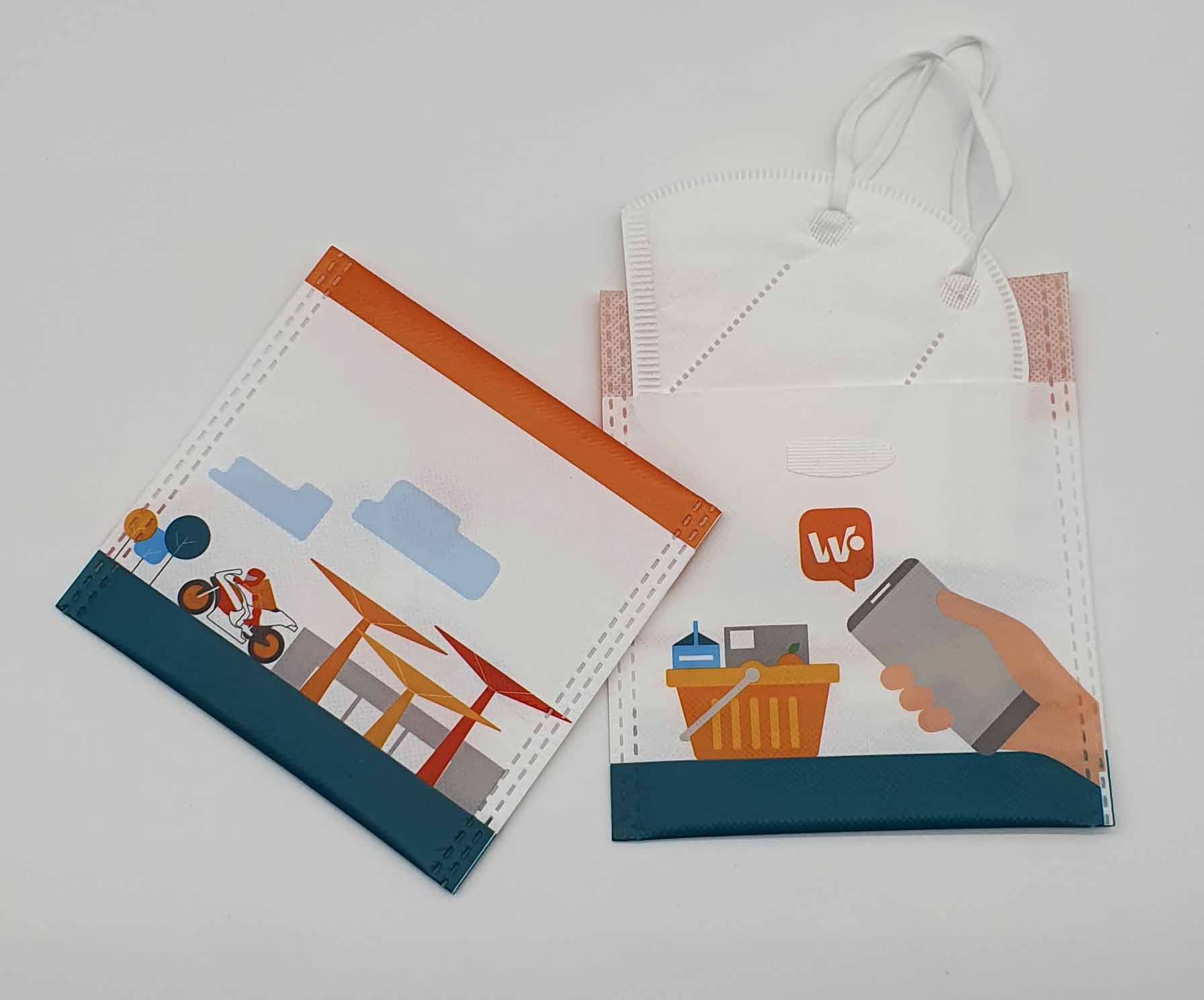 There are many reasons to use face mask pouches, which have become a high-functionality and essential accessory in our everyday life:
SECURITY: they prevent dirtiness and contamination of the face mask. Besides, the velcro closure makes it possible to always keep the face mask clean and safe, protecting it from dust, dirtiness and contamination.
PORTABLE: thin and flexible design, easy to carry, you can keep them in your pockets or small handbags, and they will hardly be noticed.
REUSABLE: they can be used on several occasions and they are very easy to clean.
DESIGN: they can be fully customized with your logo or brand image.
MATERIAL: they are made of hypoallergenic non-woven, a flexible and light material with a skin-friendly touch.
VERSATILE: valid for all kind of face masks, also for adult and children face masks.
And remember, it is important to correctly use face masks, but it is as important to storage and keep them in total security. For this reason, use the appropriate pouches and covers to ensure that your face masks do not lose their effectiveness.